Credit Unions Of Maui Charity Golf Tournament
Last Year's Success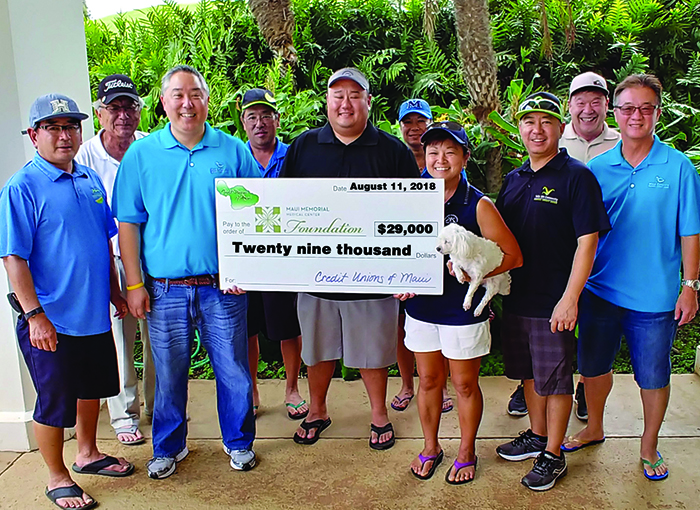 (Click Here to see the full article)
Supporting our Community
On March 26, 2011, Maui Teachers FCU sponsored a hole at the Pharmacy Group's scholarship golf tournament at the Ka'anapali Kai Golf Course. The scholarships that the Pharmacy Group offers are for Maui students (graduate of a Maui County high school) who are currently enrolled in Pharmacy School. Each four-some that entered the tournament had the privilege of playing with a student that is currently playing for a Maui Interscholastic League golf team. Our group was fortunate to play with a young man from Maui High School, freshman Devin Vea who will be on his way soon to a golf academy in Florida paid for by the PGA! What a great experience for all of us as we had a lot of fun and met many of the other supporters who are helping the youth of our future.
Pictured below:
Kelly Tobita, CEO and Devin Vea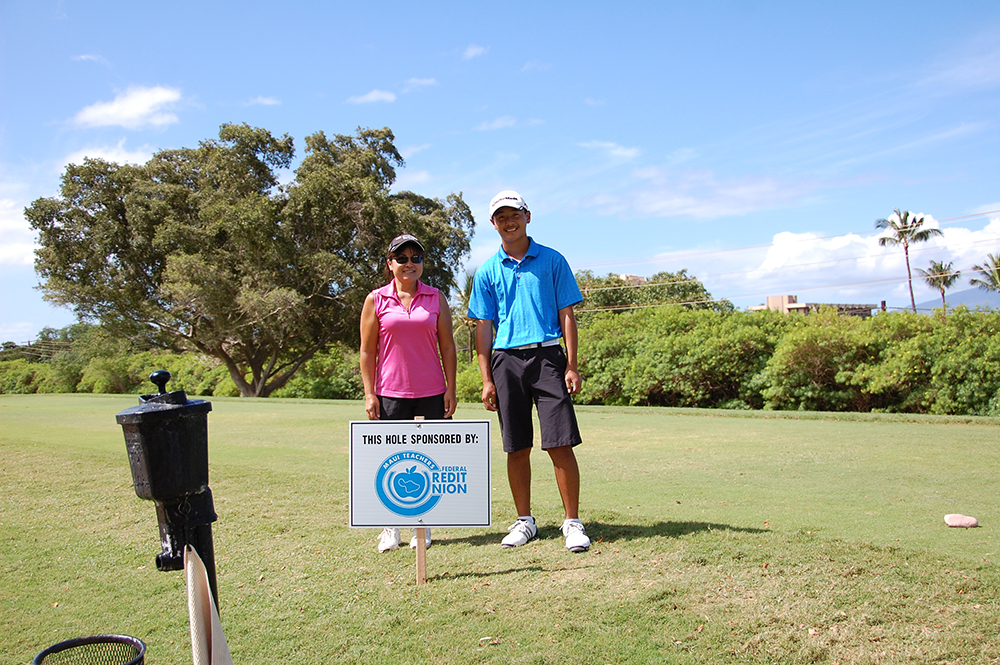 Keiki ID Day & Keopulani Park Clean-Up
At Maui Teachers Credit Union, keeping our keiki safe is just one of our priorities as well as helping to beautify our parks for the community. This past summer, Maui Teachers FCU teamed up with other credit unions from Maui and the Maui Fire Department to provide freeKeiki IDs at the Queen Kaahumanu Shopping Center.
We were able to provide 90 keiki with a current picture ID listing their name, height, weight, hair and eye color. Over 800,000 children are reported missing each year in the United States. If your child is miss-ing the most valuable tool you can have is a way to provide authorities with the most current information on your child.
On October 9th, Maui Teachers FCU staff teamed up with other credit unions from Maui to clean-upthe playground area of Keopulani Park. There were about 120 staff members, volunteers, family members and also some students from Baldwin High School that participated in what was a fun, hard working day of giving back to our community.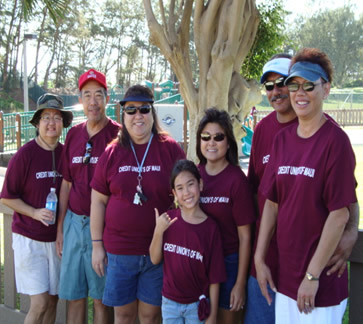 Pictured from Left to Right:
Joann Wong, Fred Wong, Leona Pastrana, Katelyn Dutro-Ponce, Kelly Tobita, Ben Ponce, Corrine Dutro-Ponce